Bio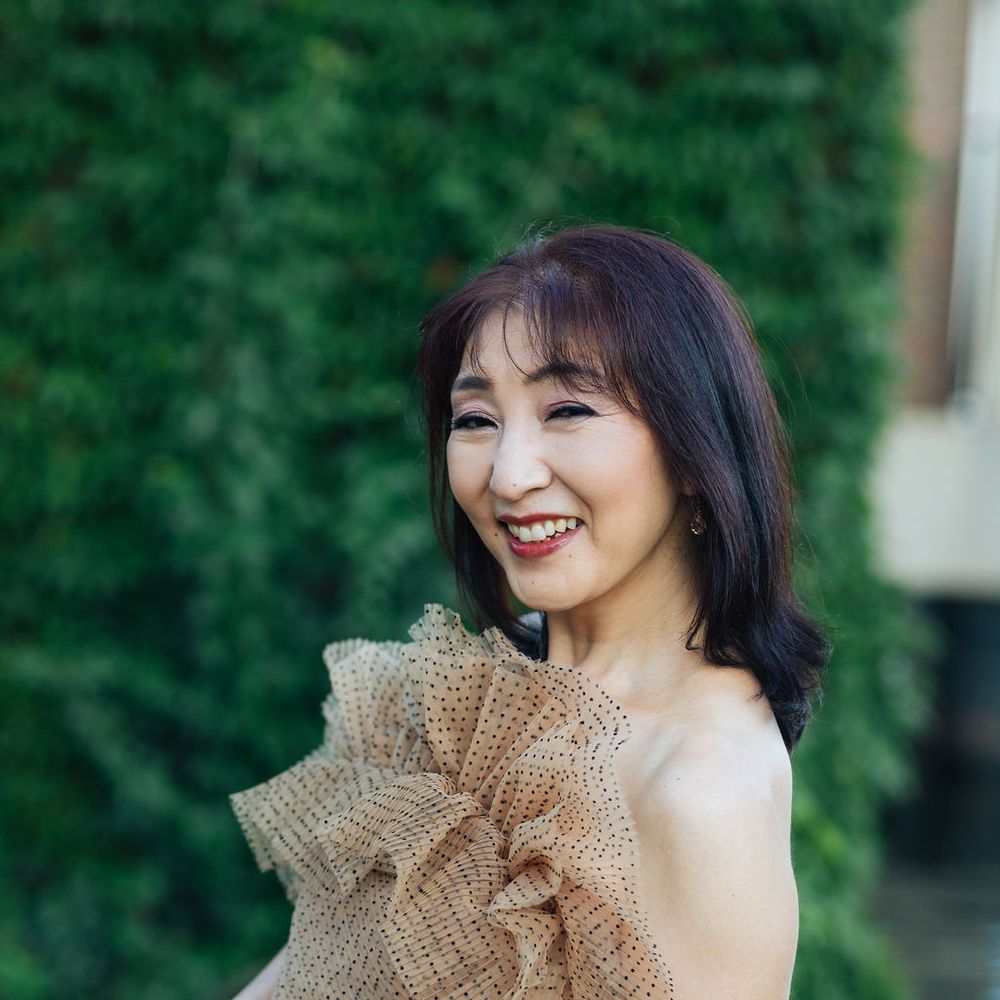 Akiko Aoki
Jazz Vocalist/Voice Instructor/Japanese teacher
Akiko Aoki is a professional singer, voice instructor and Japanese teacher. Known for her jazzy phrasing and pitch control, she is an experienced and solid vocalist. Akiko's flexible character with a sense of warmth and humor, is one that encapsulates the audience.
Born in Morioka of Iwate prefecture in Japan and moved to Sendai of Miyagi prefecture at the age of 3. There, she received vocal training in various chorus groups in her elementary, junior and senior high years in Japan. It was during her youth that she said to herself, "I could spend all day singing without ever getting bored". As she carried this thought with her, At age of 16, she won the chances to perform on the TV shows "NHK Nodo-Jiman" and "Star-Tanjo-(meaning Star in born) the following year.
A few years later, at age of 19 Akiko would begin her professional singing career at Jazz clubs and lounges in Sendai and Yokohama Japan. Booked almost daily, she sang around six nights a week in various styles such as American pops, Jazz, and Japanese pops. Akiko would later attend Berklee College of Music on a scholarship in 1986. She took voice with some great instructors such as Jan Shapiro, Maggie Scott, and Anne Packham and piano lesson with Yuki Arimasa and Bob Winter.
Post graduation, Akiko returned to Tokyo and performed in Jazz clubs as well as Jazz festivals in local cities and Hotel lounges. She was also teaching at several private music schools, such as the Yokohama Contemporary School of Music and Mate school of Music.
1998 is the year of her first CD release, Alfie with The Yuki Arimasa piano trio(Tomas Hebb on Bass, Marc Gratama on Dr), receiving high ratings by the Japanese jazz magazine, Jazz Life. Shortly after this would be her return to New England upon her marriage. Akiko would continue singing at venues, restaurants as well as teaching Japanese and Voice. This was done all while managing and singing at her husband's restaurants, Sushi Island and Junji Fine Japanese Cuisine. Akiko however, lost her husband to Cancer in 2017. Despite this, she continued to teach and perform in the Boston area. She currently teaches music at Marblehead school of music as well as Japanese in both in person and online settings at the Japanese School of Greater Boston, the Amherst Japanese Language School and at her own studio.
She released her 2nd CD"Pure Imagination last fall November 2nd 2022 with Tim Ray Piano quartet inviting the legend player Ken Peplowski, Mike Monagan on Tenor sax and Greg Hopkins on trumpet.
The CD was quickly loved by her listeners, catching the attention of many magazines such as Talking Broadway, Jazz Weekly, and more.
Following the release, this past June-July, Akiko would embark on her CD Release Japan Tour 23'. She performed at many well known venues including Royal Horse Osaka as well as Body and Soul Tokyo. During the tour, she also made stops at two broadcast radio stations; Radio Balloon and Taste of Jazz. Now, Akiko is back in Boston, continuing to perform regularly. You can find her at Sakura Organic in Wakefield MA, Gulu Gulu Cafe in Salem MA, and more. Check her social media pages and website for more info.
For more information sign up to m mailing list.
Akiko Aoki keeps it straight and straight ahead on this albulm of standards with Tim Ray/p, Marshal/b, Tommy Campbell-Mark Walkdr/dr, John Baboian/g, Greg Hoplins/tp, Ken Peplowski-Mike Monaghan/sax and Hiro Honshuku/fl. She swings with sophistication on material like "ALmost Like Being In Love" and is soulful with Honshuku on "Jardin D'hiver". Hopkins' muted trumpet teams up well with the vocalist on "Yesterday I Heard the Rain" and she digs in well with Monaghan on an earthy "Sugar". Soft sounds.
By George W. Harris – Jazz Weekly
Akiko Aoki (Bio)